VEGETABLE TRANSPLANTS FOR FAll



Our Premium Vegetable Transplants are available in Large Six Packs for the Fall.

Fall Vegetable plantings can be as extensive as spring plantings. In addition the planting window is somewhat longer, including late summer as well as fall.
Planting can be started as early as late July for Broccoli, Cabbage and Cauliflower. Mid season planting can be started in late August or early September. For hardy types such as cabbage, lettuce, and Celery a late planting from mid September thru late October is possible.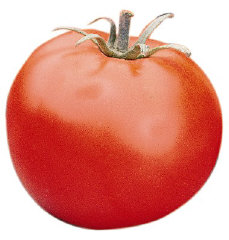 Tomato - Tomatoes can be planted for fall as early as mid July continuing thru late August - and on into September if an early winter frost does not concern you.
Available varieties include:


Tomato - Bella Rosa Hybrid (heat set)

Tomato - Celebrity F1 Hybrid (limited)

Tomato - Phoenix F1 Hybrid (heat set)




Broccoli Marathon F1. - A medium to late maturing variety producing very large fine grained quality blue-green heads. With excellent holding ability and good disease resistance.
Brussels Sprouts - Hestia - A 2015 All-America Selections winner, Hestia Hybrid Brussels Sprouts tolerate both warm and cooler weather—and have a very uniform, upright habit. Growing more than 24 in. tall, each plant produces up to 100 flavorful, 1-in. sprouts that are excellent for roasting, sautéing and freezing.
Cabbage - Rio Round - Replaces Rio Verde, Blue green F1, great mid to late season hybrid, cold tolerant, tight round head, no splitting, 5-7 lbs, 82 days.
Cabbage - Early Jersey Wakefield - A favorite for early harvest, forming a conical, pointed, dark green head with a smooth, sweet flavor. The head is slow to split and slow to bolt. Holds in the garden for 2 to 3 weeks after maturity. Great taste! Plant early, mid season, or late.
Cabbage - Red Dynasty - Main season (75-80 days) The round heads are medium to large and have excellent internal color. The plant has a large frame and the heads hold well. Plant early, mid season, or late.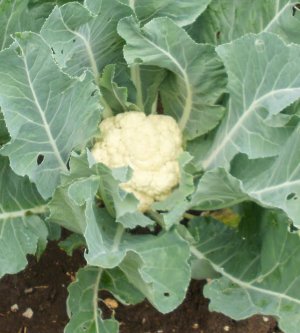 Cauliflower - Amazing - Big wrapper leaves offer great protection to the dense, tasty 10-inch heads. Days to Maturity: 75
Celery - Tall Utah Crisp, stringless green celery with tightly folded hearts, and broad, thick, well-rounded stalks. It is a vigorous grower without getting punky. Plant mid season or late.
Collards - Georgia A beloved favorite for many years, Georgia is tops for tender, moist bite and reliably heavy yields. The non-heading plants reach 30 to 36 inches tall, producing abundantly, and the greens are unsurpassed for fresh-collard taste. Plant early or mid season.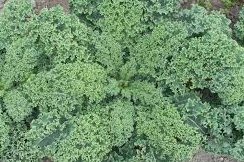 Kale - Vates This most flavorful variety is very dependable. It overwinters well and is resistant to yellowing due to heat or frost. Plant early, mid season, or late.
Lettuce - Buttercrunch All-America Selections winner. Extremely popular lettuce with luscious, buttery texture and exhibits some heat resistance. Plant mid season or late.
Lettuce - Paris Island (Romaine) This lettuce earns a spot with gardeners as the classic romaine. Its compact, dark green rosette of tall, upright leaves is slightly curly with white hearts and has a crisp, sweet flavor. Slow to bolt. Plant mid season to late.
Lettuce - Red Sails Up to 10 inches across, the crinkled and deeply fringed leaves are burgundy-turning to medium green at the base. It stands in the garden a long time after maturity without bolting or becoming bitter. Red Sails is an AAS winner and an all-time favorite. Plant early, mid season, or late.
Spinach - Bloomsdale Bloomsdale Long Standing is an old standard. It's a large, spreading spinach that has dark green, savoyed curled leaves. The yield is good, and it is slow to bolt. Plant mid season or late.